DEVELOPMENT PLANS FOR THE CAMPSITE – AN OPEN LETTER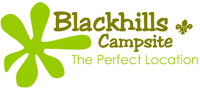 Blackhills Scout Campsite is operated by the two Scout Districts in Bradford (North and South). The site, run entirely by volunteers already heavily involved in providing Scouting weekly across the City, is used by thous…
Blackhills Scout Campsite is operated by the two Scout Districts in Bradford (North and South). The site, run entirely by volunteers already heavily involved in providing Scouting weekly across the City, is used by thousands of young people each year for adventure.
Our users include not only Scouts from all over the UK but other uniformed groups (GirlGuiding, Cadets and Boys Brigade), youth organisations and schools. During the week we host school "residentials" and Forest Schools and become each weekend the Wild West, Space, the Last Frontier or whatever the imagination of Beavers, Cubs, Scouts and their leaders devise.
We have on site two accommodation buildings, both of which were originally created as other things over 100 years ago and repurposed on this site by resourceful people to meet the demands of Scouting in the City of Bradford. We are now looking to the future and believe we need to provide a new facility which will serve our young people for the next 50 years or more.
The management team on site has recognised that it does not have the resources available to drive this vision forward. We would therefore like to appeal to the communities our Scout Groups in the City serve for help.
We think we need to build a team who are:
Knowledgeable fund raisers
Planners who can negotiate with the
local authority
Project managers
Architects who can design the facility of our dreams
Publicists who can help us share our dreams.
To put all this in place we need you to talk to your friends, work colleagues, businesses you work for to see if they would be willing to join us to provide a place where the imagination and understanding of the world of future generations of children in Bradford and the North of England can be encouraged, widened and developed.
If you can help, please let your Group Scout Leader or District Commissioner know.
Yours in Scouting
Blackhills Scout Campsite Management Committee