Grimley – Benefits & Improvements 2010 sees reduced rates for Scout and Guide us…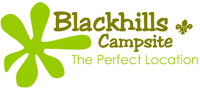 Grimley – Benefits & Improvements


2010 sees reduced rates for Scout and Guide usage, we will be offering our week-end rates at £120.00, this for a building complete with toilets, showers, bunked dormitories represents JUST £3.75 per person per night. Our buildings also give comfortable seating, professional standard catering kitchen and a nice warm atmosphere.
During January we suffered from a break in, so as part of our improvements 4 extra radiators have been installed into bedrooms, and the washing and showing facilities are all now fed from one new boiler.
Along with all inclusive gas and electricity, the extensive modernisations to the kitchen and cladding of the walls and ceiling in the main hall, then if you haven't had a look in the last few years………..come along most week-ends to have a look.
All we ask in return is that you protect the carbon footprint and our costs low PLEASE by keeping your heating and lighting usage reasonable, by turning off when not necessary.
Remember….. It's the BEST deal in West Yorkshire, only £3.75 per night ( providing you fill all 16 bunks ).