New Wardens and Crew building Work started recently on the newly acquired Warden…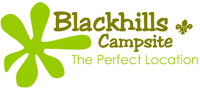 New Wardens and Crew building


Work started recently on the newly acquired Warden / Junior Crew Building, the plans were approved by Bradford Council on 5th January 2010, this fabulous opportunity, thanks to extensive plans by our ' in house architect ' Gary Sorsby, ex D.C. and great supporter of Scouting and Blackhills, will give us a replacement permanent facility for wardens and families with extensive lounge, walk-in kitchen,
two bedrooms sleeping 2 & 2 and a full sized bathroom. There will be an office/meeting room available and main Campsite reception to the centre of the building. The junior crew facility has an even larger lounge, walk-in kitchen, 4 bedrooms ( 4, 4, 2, 2 ) showers / toilets including disabled facility. The Council have insisted that the building must be cladded to blend with the other buildings on site.
Lots of work needs to be done on this project, skilled and non-skilled, if you can help in any way please contact John Reynolds ( 07710 548423 ) we hope to have this completed during summer 2010.