Northern Lights Have you heard what's happening on Saturday the 9th July 2011?…..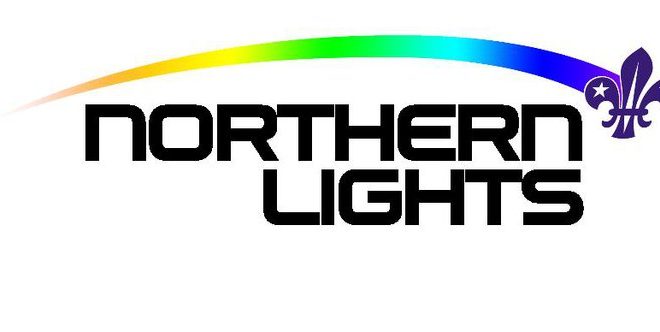 Northern Lights

Have you heard what's happening on Saturday the 9th July 2011?… help us to make this event a huge success!
Why not go and see or get involved in the most spectacular production ever put on by Scouting in the North East of England?
 
A cast of young people and a crew of adults will make up the 2000 strong team who are making this spectacular celebration of Scouting happen. An audience of 16,000 people is expected across both performances… one at 1.30pm and one at 6.30pm at the Motorpoint Arena in Sheffield.
 
The show will include something for all ages from music and dance to show pieces and activities as well as an insight into the traditions of each county involved in the event and inter county competitions including the finals to many competitions which will have visited your county over the course of 2010/2011.
 
Tickets now on sale!
 
Visit www.northernlights2011.org.uk for tickets which are now on sale. Why not make a weekend of it with your young people? On the website you will find details of our fabulous weekend packages where, in association with local campsites and activity centres… you can plan your weekend and make it an even bigger event! Tickets are priced at £12.50 each (£13.50 after 1/1/2011 due to the VAT increase)
 
We can't do this alone…
 
Cast…….
Have any of the young people in your group ever fancied their self as a budding actor? Maybe they feel that they could see their self on the stage as part of a large dance routine or even playing their instrument along with lots of other scouts from their area? Or maybe they fancy getting the buzz of being part of a team who represent your county in front of 16,000 people!
 
Crew……
 It doesn't matter how skilled or talented you are…. There will be a part for everyone and they all need to be filled! It goes without saying that the event will be dependent on a large group of adult volunteers from costume makers to stage crew and from tea makers to set designers… you name it, we need you!
 
Anyone wishing to get involved or purchase tickets can visit www.northernlights2011.org.uk for more details on the event. Tickets are also available from the Motorpoint Arena Website www.motorpointarena.co.uk or by calling 0114 2565656.