Photos from Bradford North District Scouts's postClean Up Day Blackhills-Campsit…
Photos from Bradford North District Scouts's post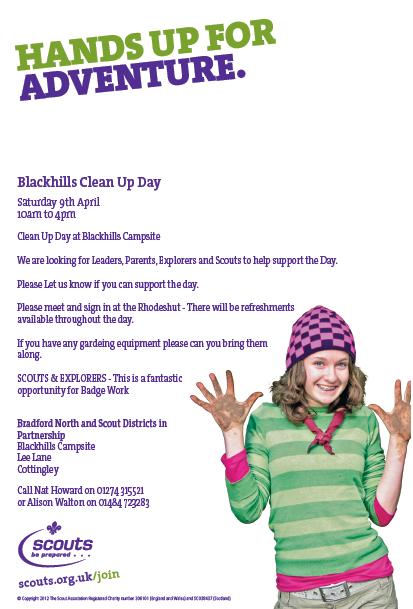 Clean Up Day Blackhills-Campsite
Do you know your gloss from your silk? Can you pick the right brush for the right job? If so, then we could use your talents to help transform our meeting place
We now need an all rounder who is just as happy changing a fuse as giving our meeting place a new lick of paint. We'll provide excellent training and support and as much tea as you can drink!
No specific time commitment is required and the role is flexible enough to fit around you. We'll provide full support and training, a sociable network, plus it all looks good on your CV.
Scouting offers fun, friendship and life changing adventure to over 450,000 young people across the UK. But this is only made possible by talented teams of local volunteers like you.